Fathers Day Gift Ideas – June 18th
A Father's Day gift is a celebration of fatherhood and is a way of telling your father, husband or Grand father how much they mean to you.  Have a browse through our men's or unisex section on www.aranislandsknitwear.com and feel free to choose from our range which is being updated everyday. We stock quality sweaters, accessories such as scarves, hats and gloves and grandfather shirts. As an alternative gift, why not buy a sheepskin rug from our homeware section for your fathers, husbands or grand fathers favourite chair, there is nothing nicer than sitting on a luxurious, soft, comfortable sheepskin. Whatever you may choose, we hope you choose it with us and enjoy your 10% discount when you enter the coupon code AIK10 at checkout. Happy Father's Day!!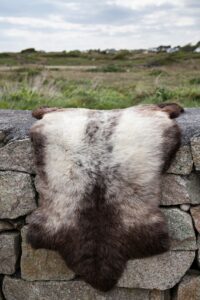 .  If you wish to register with us we will keep you updated on any new promotions we have in store.