Christmas Gift Guide 2021
What are some great Christmas gift ideas in 2021?
Searching for some unique gifts this Christmas? Keen to find the perfect gift for a loved one to make this Christmas extra special? Aran Islands Knitwear has put together a gift guide with our top picks, ranging from our collection of Irish woollen throws to our traditional Irish Aran sweaters. We want to make your holiday shopping much easier this year – we have lots of variety to choose from for friends and family, even suggestions for those who have it all!
Gifts for her
Gifting Aran Sweaters for Christmas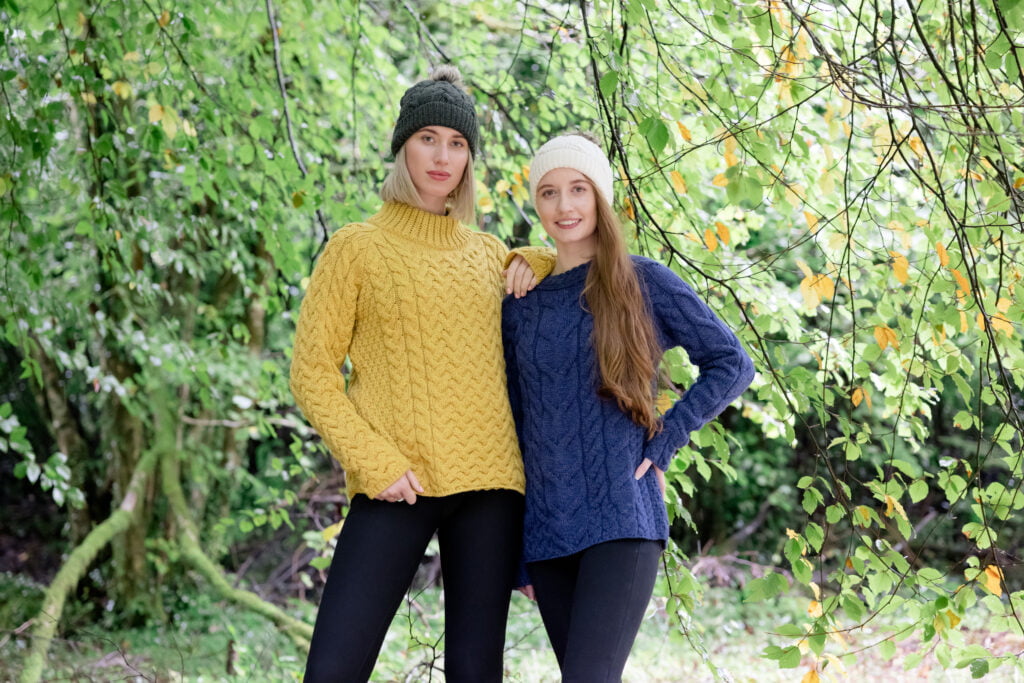 Our traditional and authentic Irish Aran sweaters are hand-loomed using the best Aran yarns. Renowned worldwide, they come in a variety of styles and colours. The sweaters are crafted using the highest quality wool, great for insulation and long-lasting quality. This would be the perfect surprise under the tree from Ireland. 
Cable Knit Beanie Hat or Crossover Headband
No gift guide from Aran Islands Knitwear would be complete without a hat or headband. The perfect gifts to keep her warm and looking stylish on those chilly winter days. The Aran beanie features a cable pattern and a faux fur pom pom, knit using super soft merino wool, which makes it luxuriously soft to touch. Available in a variety of colours, there's sure to be something to suit everyone.
And if you love the traditional cable knit pattern, the crossover headband is one for the wishlist. Simple yet striking and extremely soft against the skin, she's sure to love it. And rest assured 'One size fits all'.
Check out our full collection of accessories from Aran gloves and mittens to snoods and slippers.
Gifts for him
Traditional Irish Sweater for him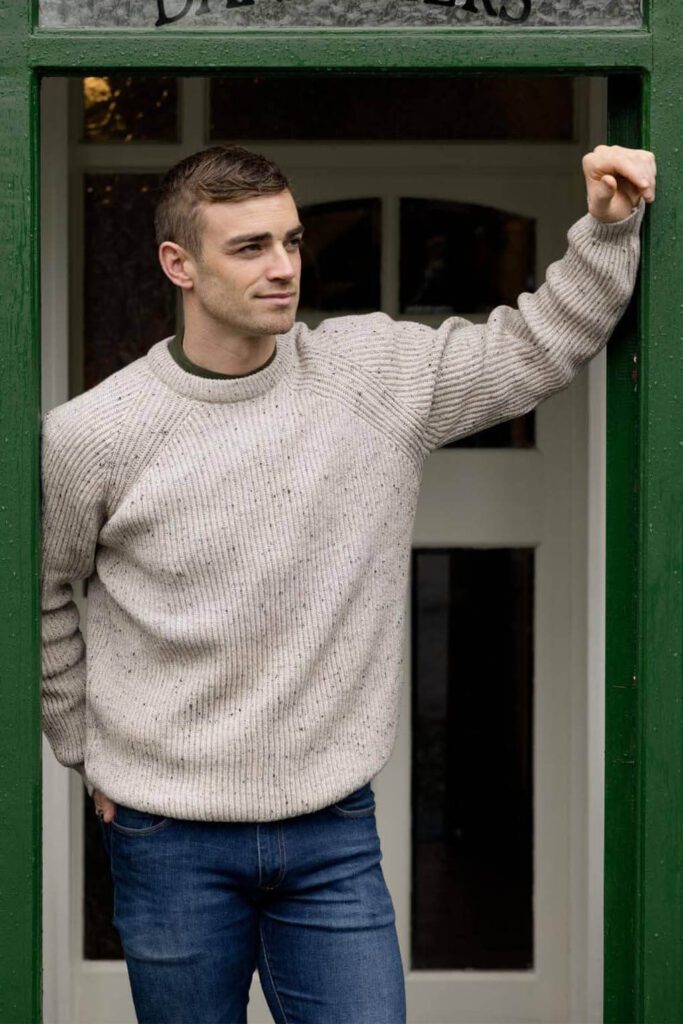 A warm and durable wool sweater will make a welcome gift for the man in your life, crafted with love. Naturally weather resistant, a fisherman sweater will take him through the winter months and beyond. It has been worn by generations of Irish men and women and is recognised globally as a symbol of Ireland.
Why not grab one each and go 'his and hers' this holiday season!
Tweed Flat Cap and Scarf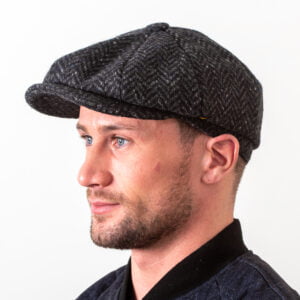 Our stunning traditional Irish flat caps are made from 100% tweed. If you want the Peaky Blinders look for him then this is the perfect gift. Our newsboy cap with its curved peak and quilted lining is beautifully handcrafted, fabulously warm and comfortable. Available in a range of beautiful colours with a herringbone pattern.
Complete the look with the ultimate accessory for warmth and comfort with the Aran patterned scarf. Wrap yourself in authentic Irish Aran and let the detailed diamond and cable knit patterns do the talking.
Gifts for the home
Gifting Irish Throws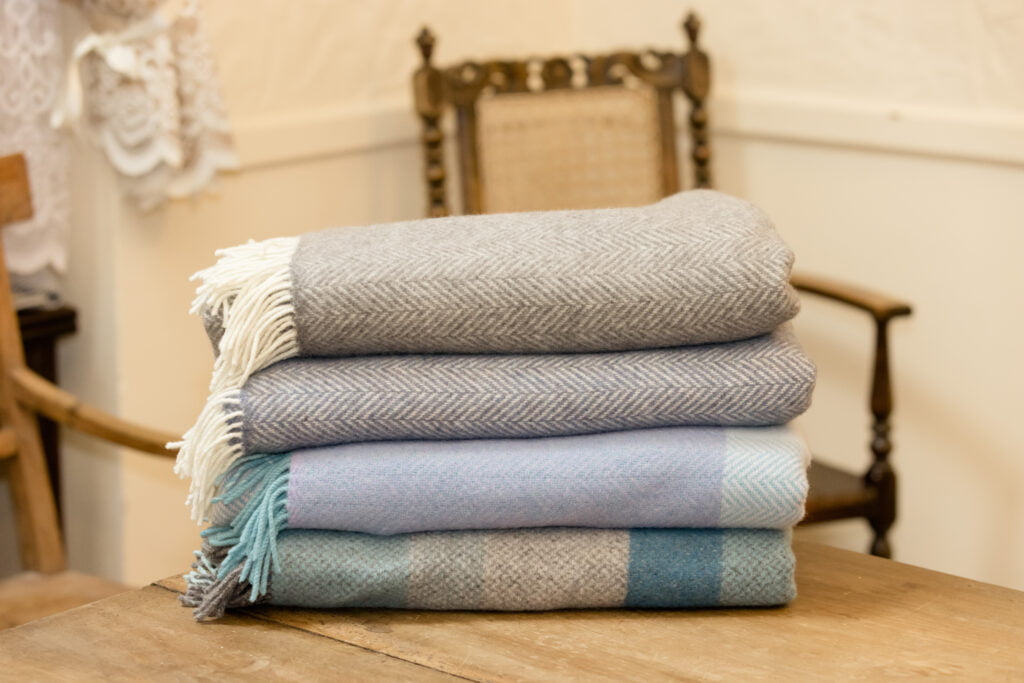 Wrap up with our traditional range of Irish throws.  Our woollen throws are 100% Irish and made to the highest quality in a variety of sizes and colours. 
For the real Irish experience, we also stock a range of gorgeous sheepskin rugs in creams, whites and browns – no two are the same, making for a truly unique Irish gift.
At Aran Islands Knitwear you are certain to find the perfect Christmas gift – and best of all, we offer free worldwide shipping!